Training
Kessler Process AUTOMATION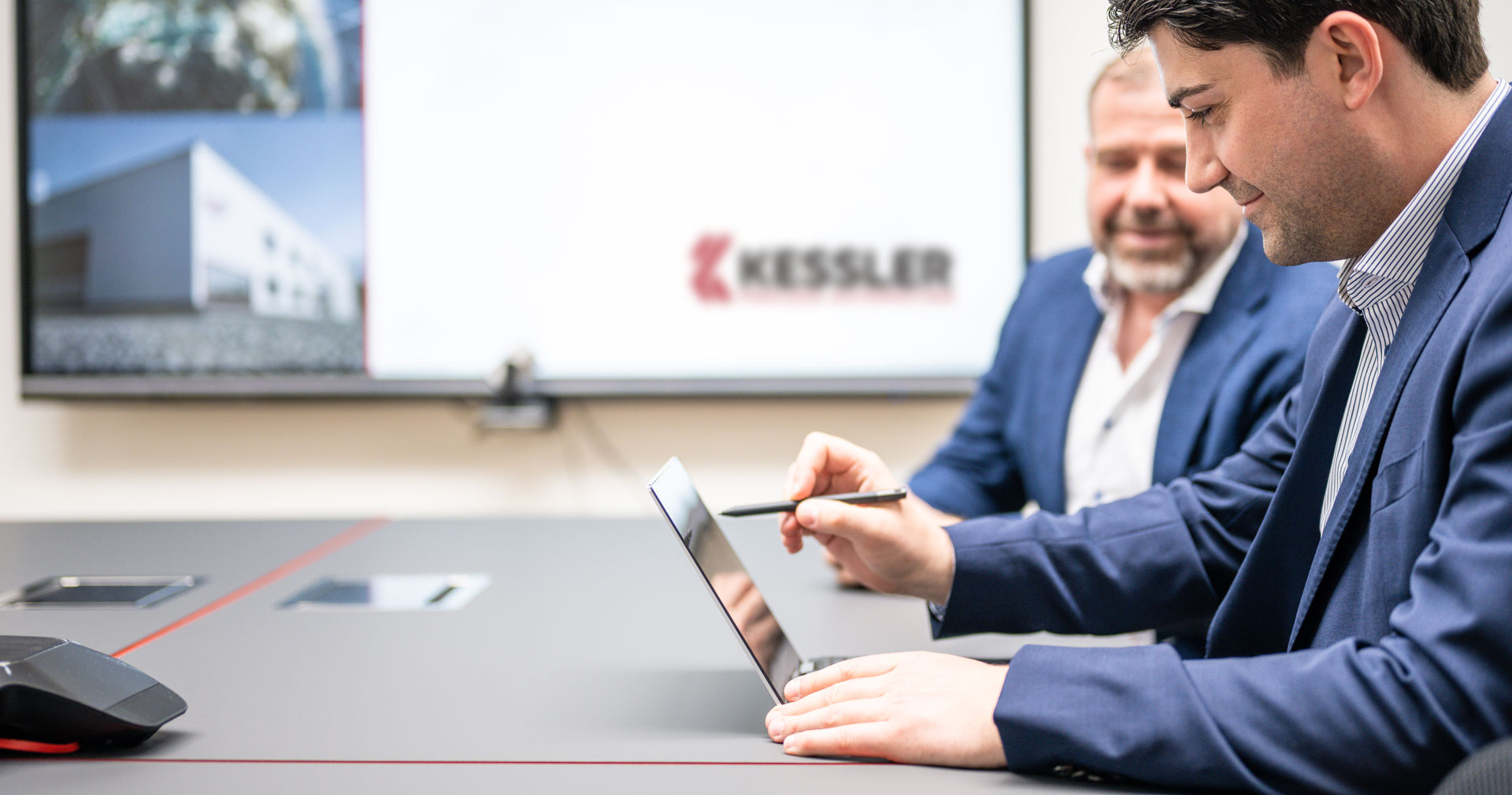 Theoretical Basics and Practical Implementation
Operator Training, Trends, Improved Competitiveness
Development never stops – quite the opposite, in fact. Especially in such a technologized field like process control technology and automation, you can't afford to miss the boat on any developments or trends, or neglect to account for developments in society or the zeitgeist, if you want to ensure your continued success. Our training courses at the companies of our customers contribute to this success. These courses range from the presentation of current trends and product developments to training for equipment operators directly on the newly installed control systems. Anyone who works with this technology on a daily basis should be able to operate it in their sleep, which is why – as part of our training – we explicitly and thoroughly teach the areas of administration and configuration of the control systems and user interfaces on-site at the plant, thus establishing this confidence in action.

Knowing, Improving, and Stabilizing Your Own Position
On the one hand, such training by Kessler Process Automation familiarizes company personnel with our technology in their daily work. This is done by means of theoretical and practical basic instruction as well as its implementation on specially constructed replicas of the systems as they are used on site. On the other hand, we use our training courses to highlight a company's competitive position with regard to its equipment with automation and process control technologies.
Which developments are currently driving the market and will shape the future? Which trends are predominant and how much attention should you pay to them? What new products are out there and what benefits do they have? By answering these questions, we can strengthen our customers' position with regard to the competition and support them with our expertise.