Certificates
Proven Quality in Every AreaOn the pulse of time with
KESSLER S.à r.l.
Kessler PA IT Division employees are constantly trained on the latest Microsoft software and technology so as not to miss a step, novelty and innovation in the sector of digital developments.
This enables us and our employees to take on even the most unusual IT-related tasks, all while scoring points with modern and forward-looking approaches to solutions. This is how we are able to offer strategies, concepts, and products that simplify working with the IT system of our customers and still increase the availability of the system to nearly 100 percent – efficiency thanks to streamlined structure and power through innovation.
In this way, we can offer strategies, concepts and products that simplify working with our clients' IT systems and yet increase their availability to almost 100%. Efficiency thanks to a lean structure, power through innovation.

Not Just a Promise – a Certified Guarantee
Kessler Process Automation is certified according to the new quality standard EN ISO 9001:2015.
This new certification has been around since December 2015 and represents an amendment to the well-known quality management ISO standard. It comes with a number of advantages for customers and companies:

Increased focus on customers at the company
Improved structures
Improved processes
Better communication
More information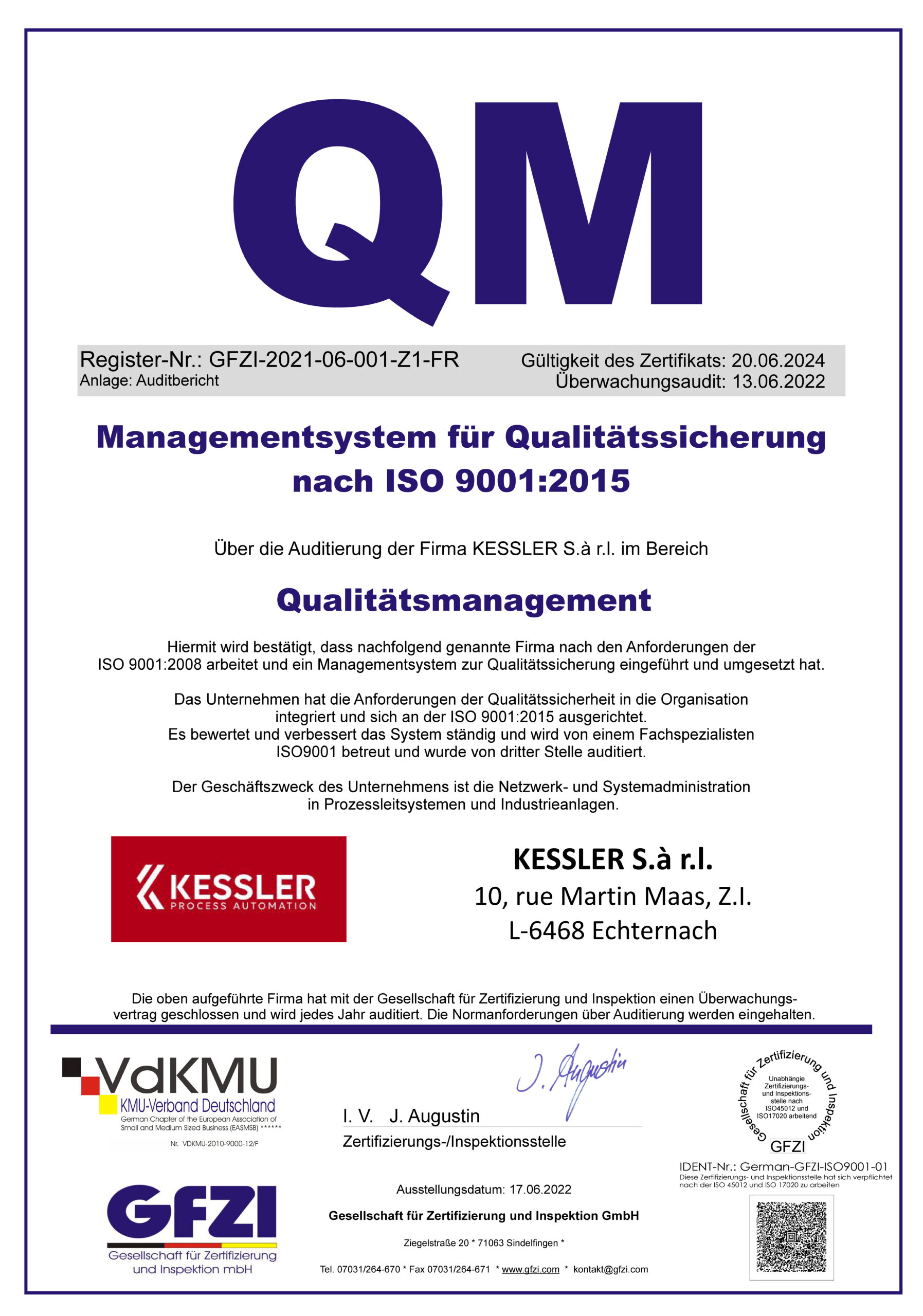 quality management EN ISO 9001:2015
Occupational Safety Writ Large
We at Kessler S.à r.l. are certified as a company according to the DIN ISO 45001:2018 standard for occupational safety. This means that PLT Automation has integrated the requirements of occupational safety into its organization and has strictly aligned itself with DIN ISO 45001:2018. So that the safety of our employees, customers and visitors is always and everywhere an absolute matter of course.

HSE - DIN ISO 45001:2018
Climate protection in action for all
Kessler S.à r.l.'s waste management fully complies with the requirements set out in ISO 14024. For this, we have been awarded the SuperDrecksKescht® by the Ministry of Environment, Climate and Sustainable Development.

The SuperDrecksKescht® certification stands for a sensible use of available raw materials and energy sources - for a lived climate protection for all.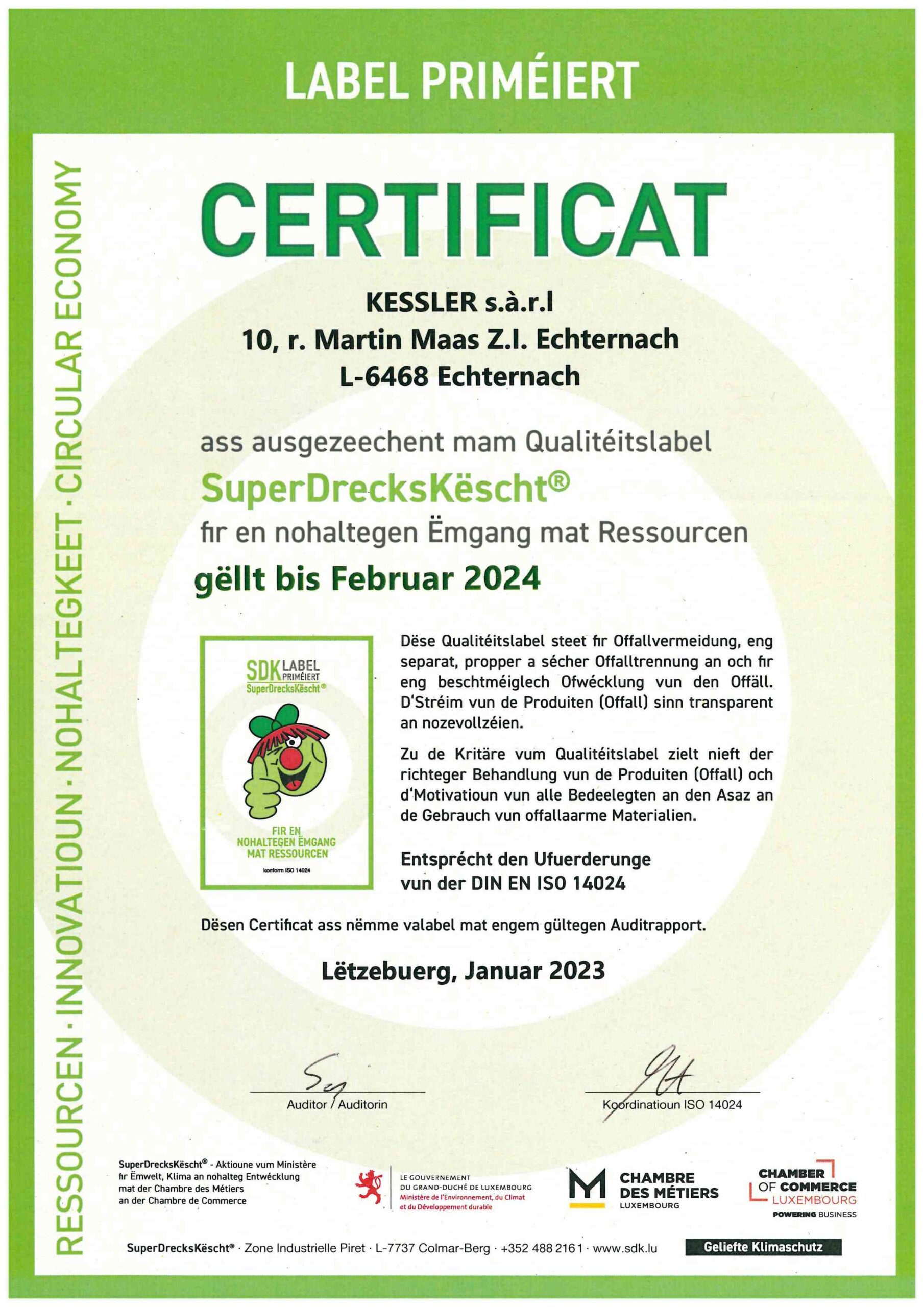 Environmental certificate ISO 14024